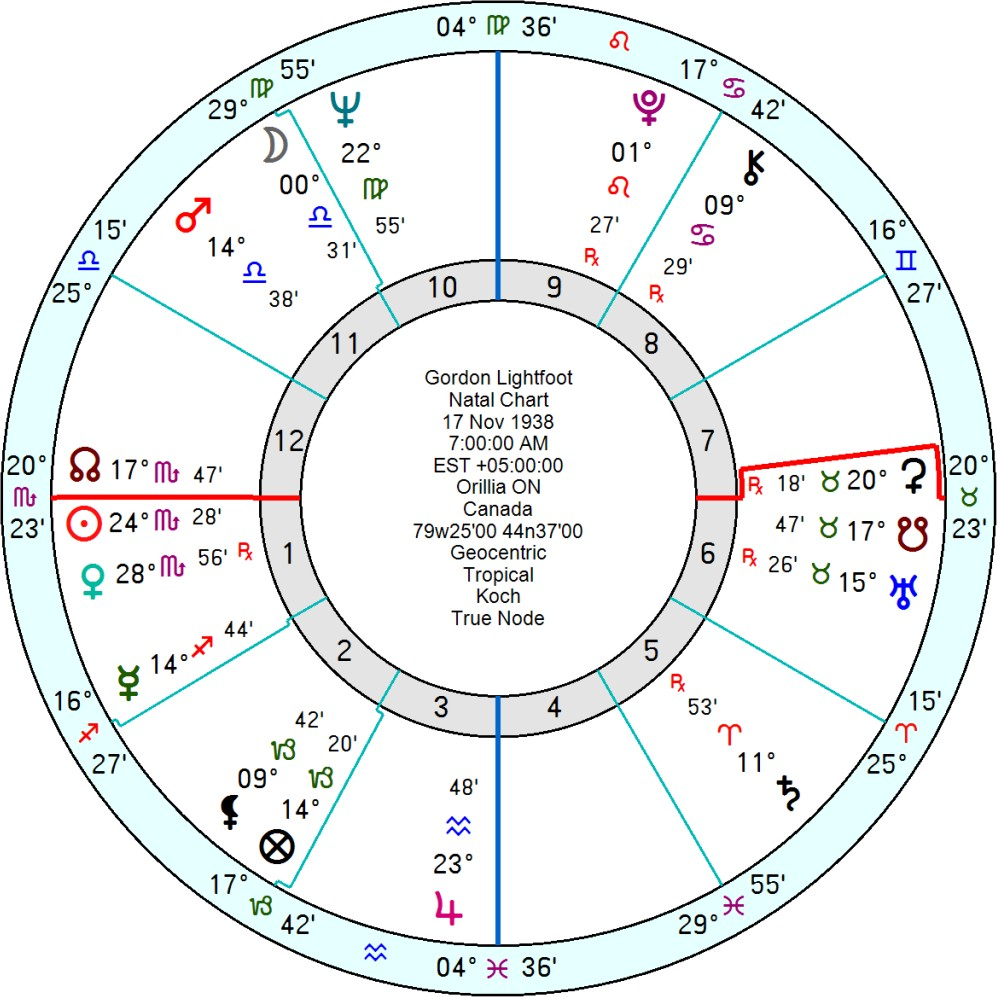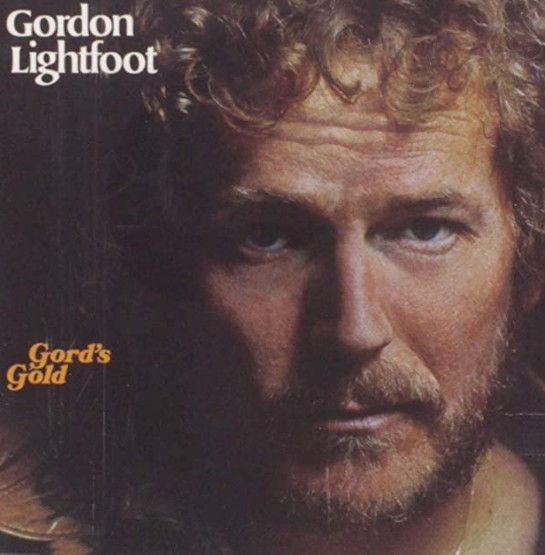 Folk-rock troubadour Gordon Lightfoot, renowned as an insightful and intelligent singer-songwriter known for his strong baritone voice has died aged 84. His best known hits If You Could Read My Mind and Early Morning Rain have become ever-green standards. His songs were recorded by a glittering array of pop musical superstars – Dylan, Elvis Presley, Johnny Cash, fellow Canadian Neil Young, Glen Campbell, Barbra Streisand, Scott Walker and Liza Minnelli.
He was born 17 November 1938 at 7 am (from memory) Orillia, Canada, sang as a boy in a church choir and in local operatic groups, played piano, drums and guitar as well as excelling on the football and athletics fields.
His success peak was in the 1970s but he never stopped performing despite a stream of near death illnesses, an aneurysm in 2002, a stroke in 2005 and was still touring in 2018 even after being hospitalised with pneumonia . He discharged himself and went back on stage. He was married three times and has six children, two of them from extra-marital relationships.
He was a determined and ultra-charming not to say seductive Sun Venus in Scorpio in a deceptively easy-going square to Jupiter in Aquarius. He had a hard-working and driven Mars in Libra opposition Saturn in forced-to-be-self-reliant Aries so he would have an unsentimental streak despite his songs. His Uranus in the 6th hints at unpredictable health issues and it is on the focal point of a Yod inconjunct Mars sextile Mercury. Such a Uranian yod made him an independent spirit with a streak of defiance and the ability to carve out new paths and lead the way. Definitely a musical catalyst for change. His Uranus was also in trine to musical Neptune in his 10th which is inspirational.
His Libra Moon is not heavily aspected being only sextile Pluto. An unaspected Moon can be emotionally disorganized.
Lovely to listen to, less easy to be married to.