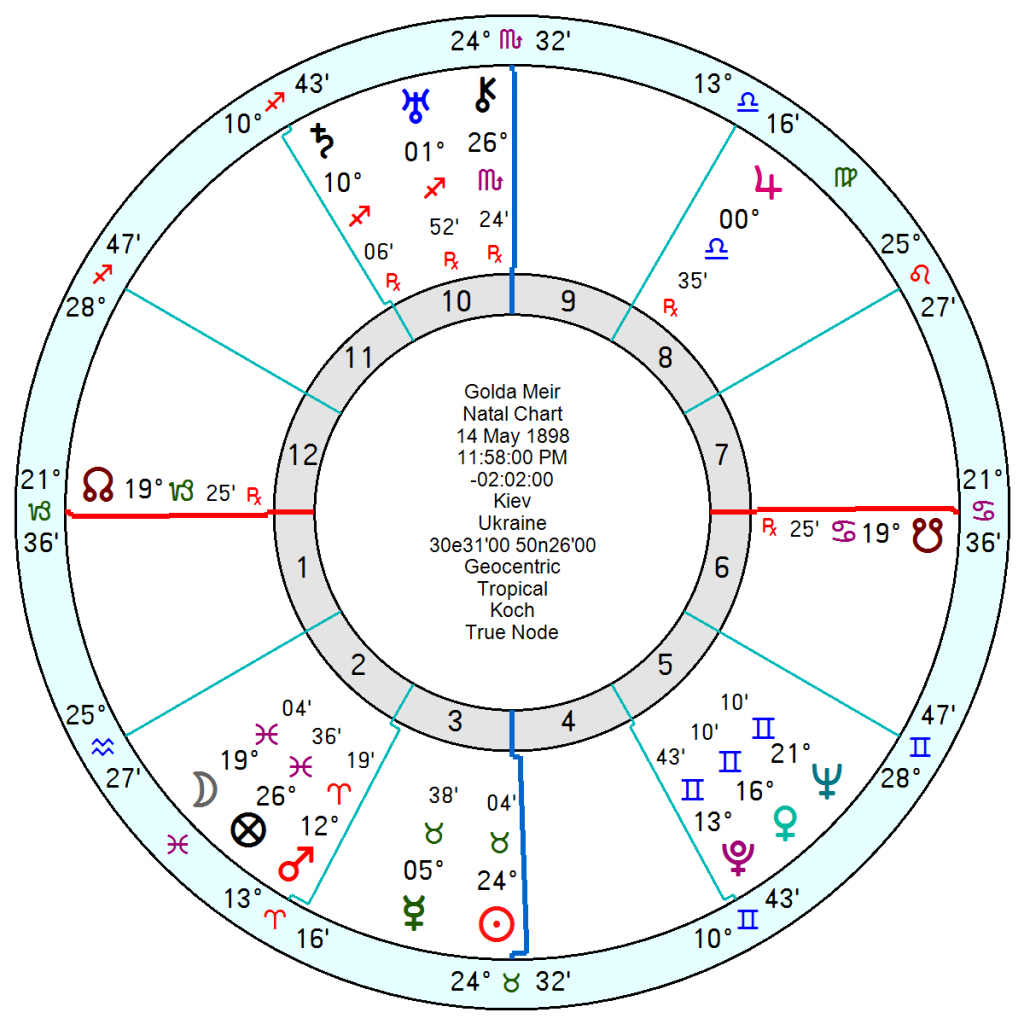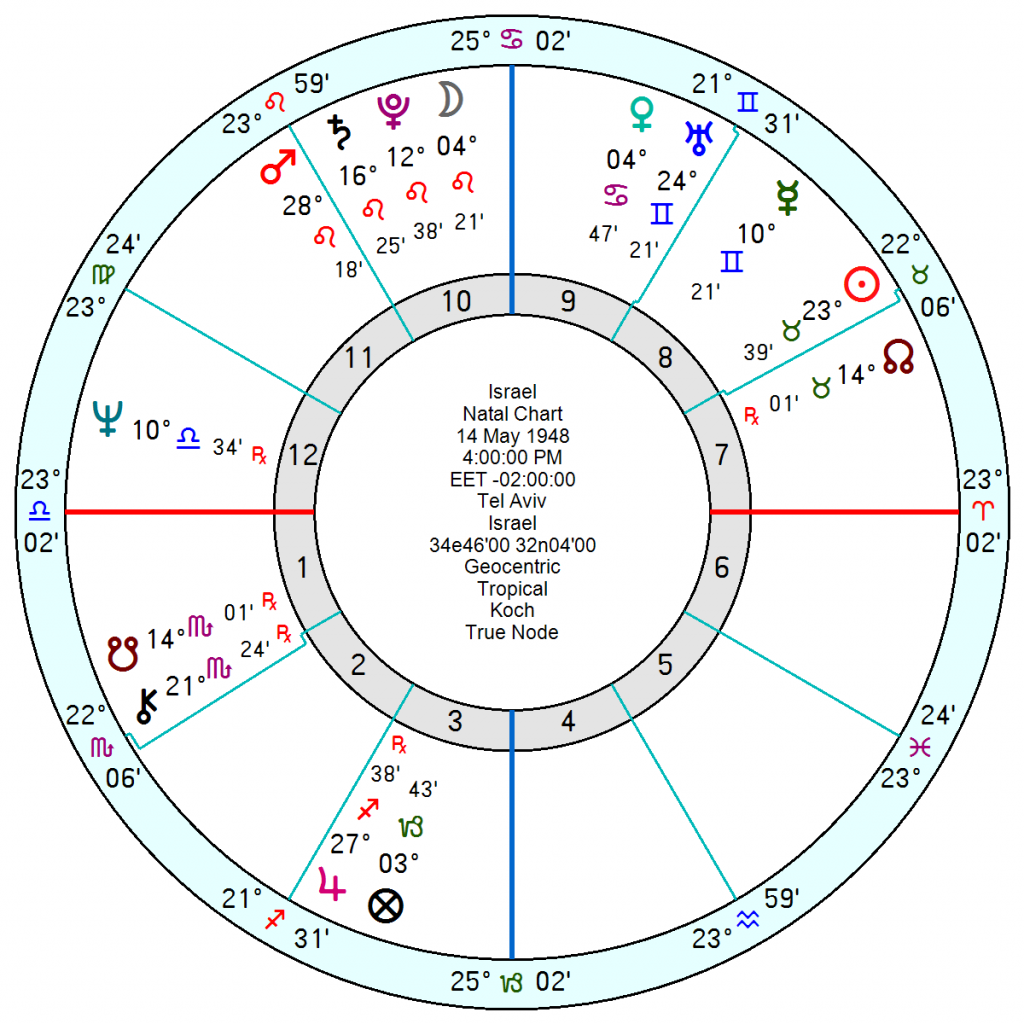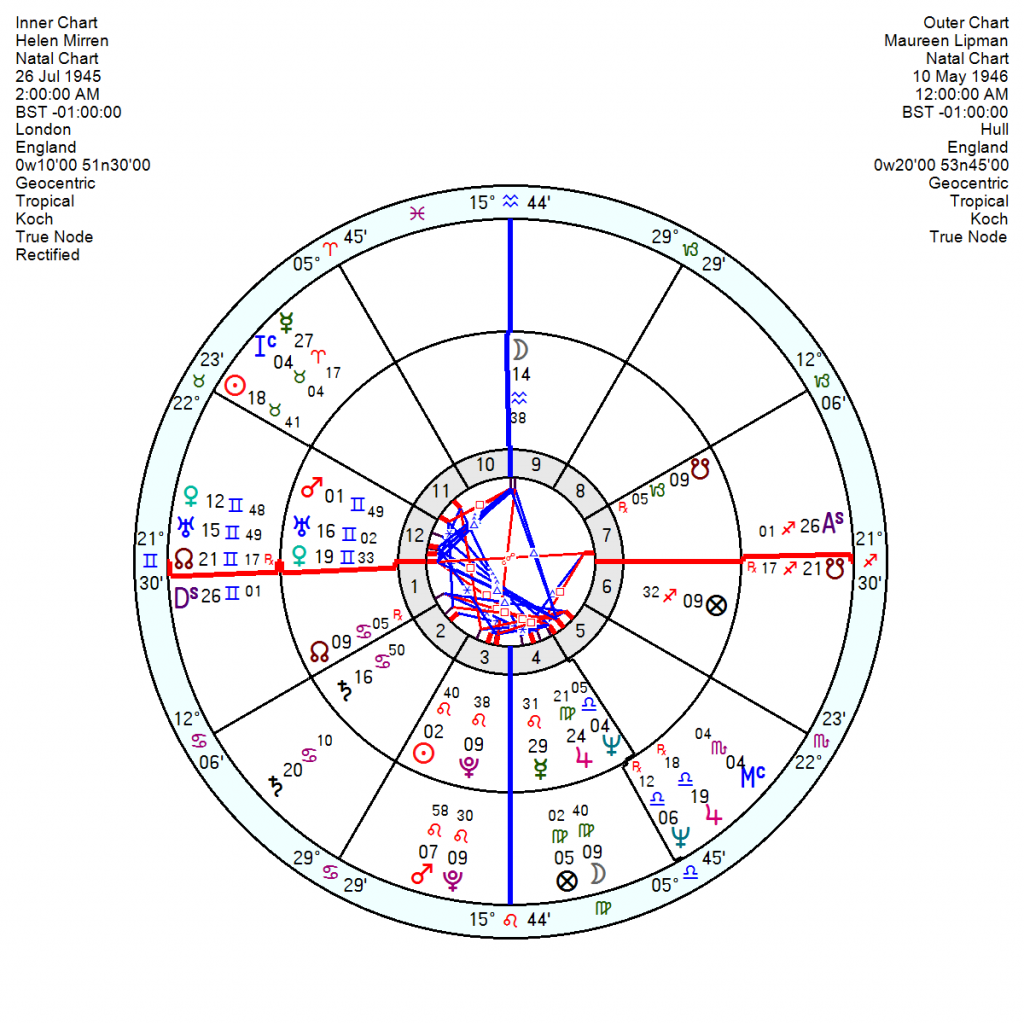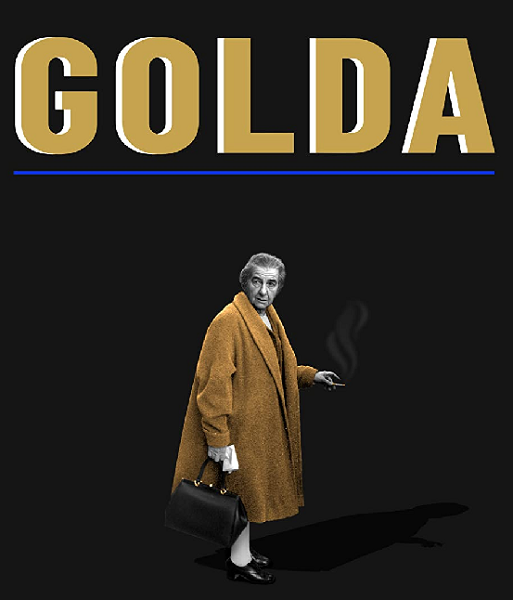 Golda Meir, the "Iron Lady" of Israeli politics who was one of the signatories of the 1948 declaration of independence and prime Minister over the Yom Kippur War is the subject of a bio pic, controversially starring Helen Mirren. The casting seemed an odd choice but the photos on the net indicate Mirren has managed her usual miraculous transformation this time into a grey-haired grandmother.
Meir was born 14 May 1898 (NS) with a questionable birth time of 11.58pm in Kiev, Ukraine. The family fled persecution to the US in 1906, and Meir honed her political ideas at debates on Zionism, literature, women's suffrage and trade unionism when living with her married sister. She moved to Palestine in 1921 with her husband to live in a kibbutz and became involved in politics, going to the USA pre-independence to raise $50 million from Jewish Americans to buy arms.
Although she was a fervent Zionist she called the mass exodus of Arabs before the 1948 War of Independence "dreadful", and likened it to what had befallen the Jews in Nazi-occupied Europe. She travelled widely during her years as labour and Foreign minister, taking over as the first female prime minister of Israel in 1969. She had to deal with the fallout of the 1972 Munich Olympics massacre of Israeli athletes and the Yom Kippur War, when Egypt, Syria and Jordan attacked, which is the focus of the film. After it was over she resigned. Most historians agree she was a success as Secretary of Labour and Housing, but a failure as prime minister.
She was born with her Taurus Sun within a degree of the Israel 1948 8th house Sun so had a deep connection to the country she helped found. She also had the signature idealistic though often confused and obsessed Neptune Pluto in Gemini of that generation in her case in a tough-minded opposition to Saturn. Her Mars in pro-active Aries was trine her Saturn and sextile Pluto so she was tenacious, courageous, stubborn and used to hardship.
There's never much point in matching actors to the characters they play since their talent is in being not-themselves. But Mirren's Jupiter in Virgo is exactly trine Golda Meir's Sun which will help. Mirren was born 26 July 1946 2am London with a Russian émigré father and a maternal grandfather who was a London East End butcher, so she's multi-cultural enough to understand a multiplicity of backgrounds.
She also has Venus and Uranus in Gemini to match Golda Meir's Venus, Pluto, Neptune in Gemini.
Mind you actress Maureen Lipman, 10 May 1946, who first raised the criticism about a non-Jewish actress being given the role, also has Venus Uranus and North Node in Gemini. Like Golda Meir she is a Sun Taurus, with a ferociously determined Mars Pluto in Leo – which latter clashes with Mirren's Leo Sun Pluto.
 The suggestion that a player has to mirror the part exactly is a nonsensical argument as comments to all the newspaper stories indicate. Actors act and novelists use their imagination to brew up characters different from themselves.