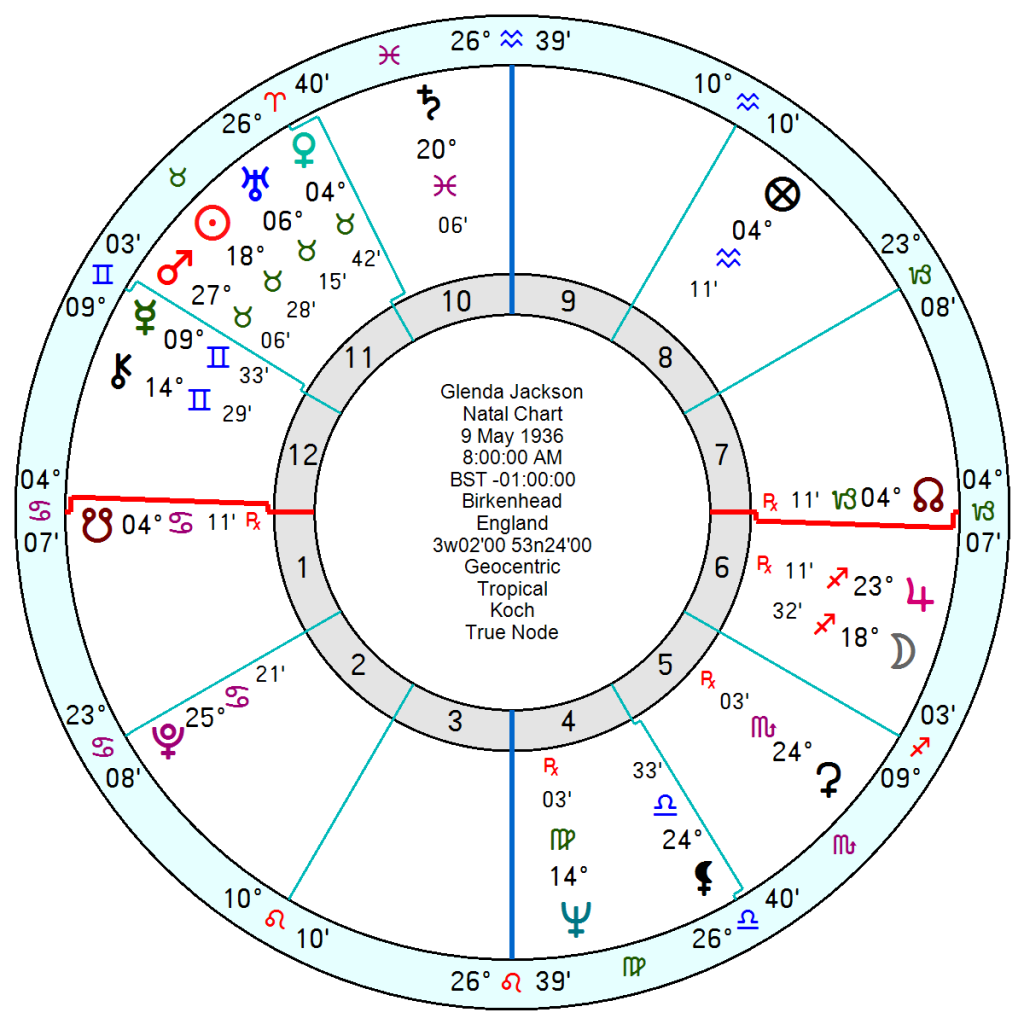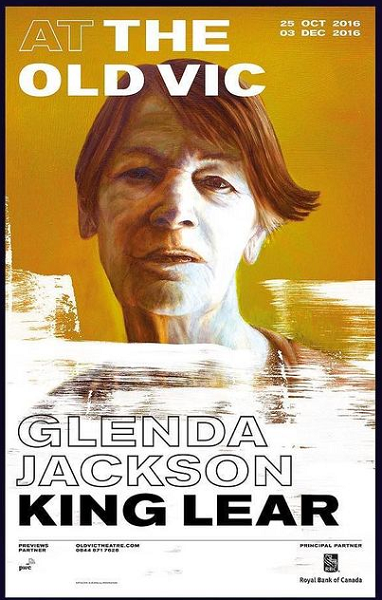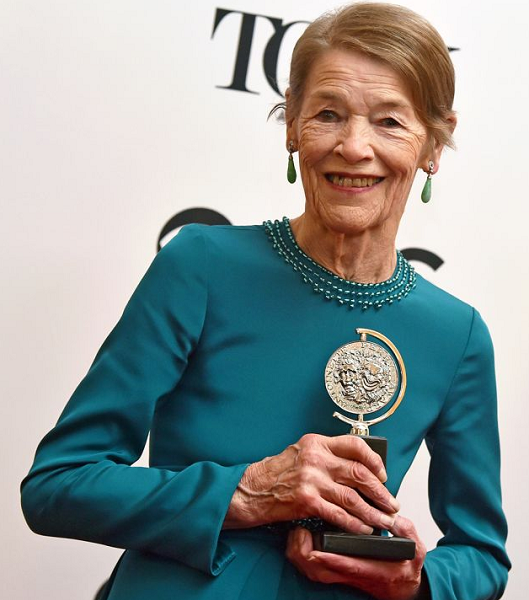 Glenda Jackson, two time Oscar winner for Best Actress for Women in Love and A Touch of Class, with three Emmy Awards, most notably for playing Elizabeth 1, and a Tony Award to her credit, has died.
Described as 'overly fearless as a performer, and overly fearless as a woman' she was as strong minded as she was talented. Oliver Reed, her co-star in Women in Love, described acting alongside her as like "being run over by a Bedford truck".
One interviewer described her as "so defiantly charmless that there is something oddly engaging about her, even vulnerable".
 She was born 9 May 1936 8am (from memory) Birkenhead, England with a bricklayer father and a barmaid mother, and after dropping out of school at 16 won a scholarship to drama college.  She worked constantly on stage, screen and in television to great acclaim but gave up acting in 1992 to become a Labour politician. Her dislike of Tony Blair's politics made her early Westminster years unsettled and in 2015 she returned to acting, taking on the role of King Lear aged 80, no mean feat, and won a BAFTA for the dementia-ridden TV drama Elizabeth is Missing. Shortly before her death, she completed filming The Great Escaper, in which she co-starred with Michael Caine.
She was a redoubtable Sun Taurus in the middle of Taurus stellium with Venus Uranus in early degrees and Mars conjunct Algol – not a lady for turning. She had the creative Saturn in Pisces opposition Neptune of the mid 1930s squaring onto Jupiter Moon in Sagittarius which would give her luck and confidence. Her Jupiter was also on the focal point of a yod to Pluto sextile Mars Saturn which would also give her strong self-belief and allow her to have a social influence.
 Her steely, not to say ruthless edge, came from her Pluto trine Saturn sextile Mars, Algol, Sun. 
Her creative and thespian abilities were of the highest order but she was not the easiest of personalities.
  I saw her once on stage in Lorca's The House of Bernarda Alba and for some reason was in the front row so got the full force of her uncompromising portrayal of the control-freak matriarch in a house full of trapped women. It was a powerfully and pungently scary performance.  "Tyrant of everyone around her."