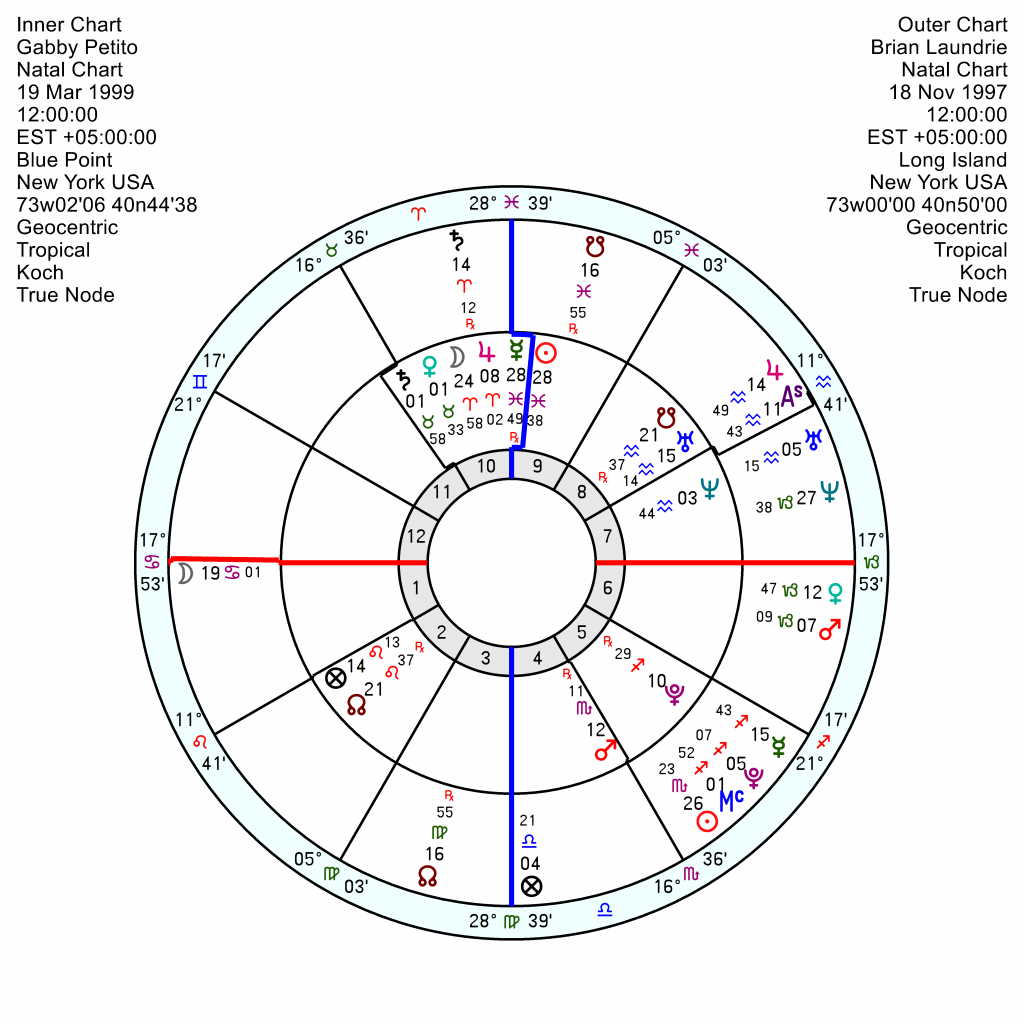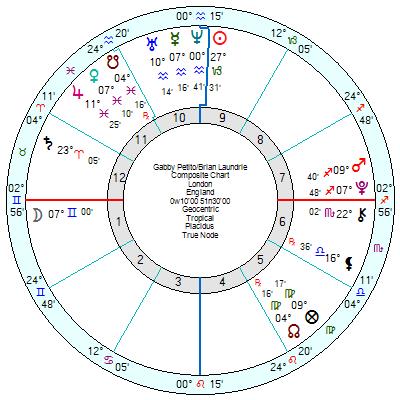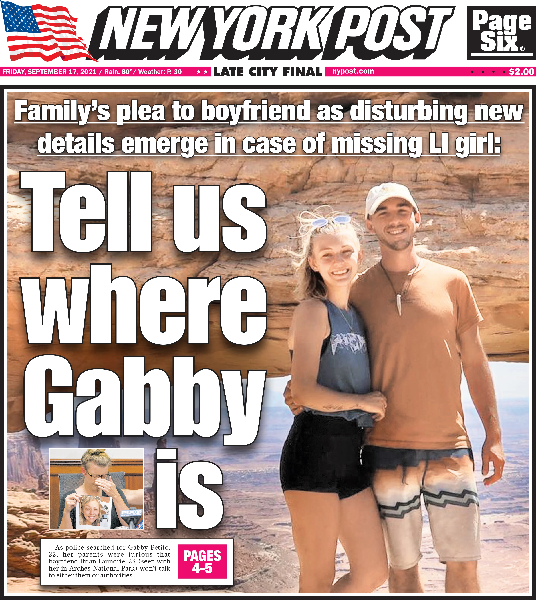 The much publicised Gabby Petito disappearance and murder may soon be solved with the probability that her boyfriend's remains have been found in a Florida park. He was charged as a person of interest having used her credit card after her death. They had been school sweethearts, engaged for a year and were on a four month trip in their van round the States. Police were called to a domestic disturbance early in August when she said she was suffering from mental problems, which neither seemed to be handling well.
She was born 19 March 1999 in New York and was a Sun Mercury in Pisces with a volatile and uncompromising Mars in Scorpio square Uranus; and a neurotic Neptune square Saturn Venus in Taurus.
Brian Laundrie, 18 November 1997, had a Scorpio Sun exactly opposition Algol; with a revved up Mars Venus in Capricorn square Saturn in Aries which would give him a less than sensitive temperament. His Saturn was conjunct her Jupiter, squelching her optimism; his Jupiter was conjunct her Uranus and square her Mars which would be adventurous but he'd also stoke up her volatility.
  His Sun spookily is conjunct her destructive Mars/Pluto midpoint. And that is writ large on their relationship chart with a Mars Pluto conjunction square Jupiter Venus opposition North Node – and possibly tied into the composite Moon as well. And that is one damaging relationship, quite perverse in many ways to be together at all. Not good for either of them. Plus the composite Sun is in a delusional conjunction with Neptune and square Saturn – so there would be no clarity about the dynamics of the relationship.