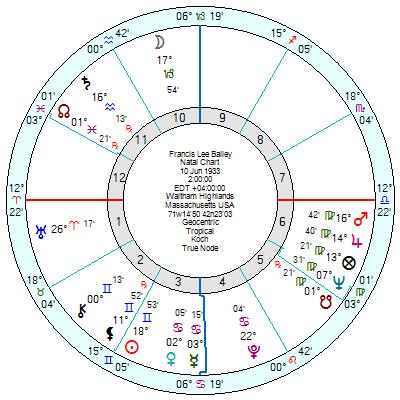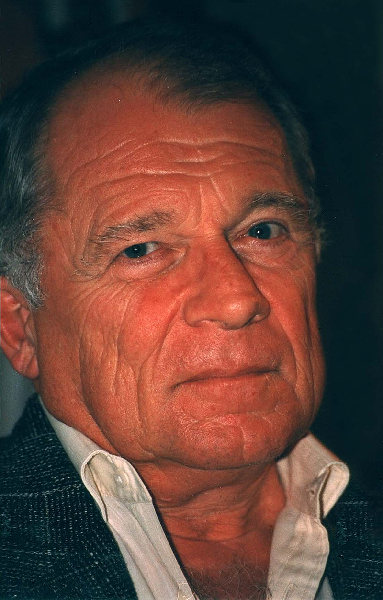 Flashy showmanship in court gave F. Lee Bailey, the celebrity criminal lawyer, an infamous reputation for bamboozling juries into reasonable doubt which allowed many to walk free including  O.J. Simpson, the army commander at the My Lai massacre in Vietnam, Dr Sam Sheppard (The Fugitive) and the Torso Murderer (later convicted of another killing). He failed in his defence of Patty Hearst and the Boston Strangler.
His New York Times obituary said: "He was a riveting courtroom performer, a stocky badger-like man with a cleft chin, intimidating blue eyes —. He had the ventriloquist's trick of directing questions at the witness box but throwing his points at the jury box. He had an actor's voice, by turns bullying, cajoling, sarcastic or sympathetic, searching for seams of doubt. Under his reductions, a prosecutor's "fact" could be whittled down to a probability, then to a mere possibility or just a silly idea."
He flew warplanes, sailed yachts, wrote books, touted himself on television, was profiled in countless newspapers, ran a detective agency, married four times, carried a gun, courted trouble and was finally disbarred in 2001 for misappropriating millions from a drug-trafficker client.
  He was born on the 10 June 1933 at 2am (from memory) in Waltham, Massachusetts, just days after Joan Collins, the actress. His communicative Gemini Sun in his 3rd house was revved up by a square to a super-confident and risk-taking 6th house Mars Jupiter in Virgo. His Mars sextile Pluto, attracting him to danger and the darker side of humanity, was in a tricky fated Yod inconjunct Saturn in Aquarius. His Saturn was also trine his Sun. Despite his devil-may-care reputation he was obviously a hard-worker.
"Behind every performance lay enormous preparation: a gathering of facts by his private investigators, hours of legal analysis, all crammed into the encyclopaedic Bailey memory."
He was also a status-quo-upsetter with a 4th house Pluto opposition a 10th house Capricorn Moon square Uranus in his 1st. He was designed for a public role as a trailblazer and rebel.
Oddly enough he had no 9th house planets which is the legal arena so he was arguably not driven by a thirst for justice but more for a platform to display his verbal skills and cause chaos.
  His can-be-self-defeating 10th and 16th Harmonics were strong as was his money-making 9H.
A tornado of a personality for whom winning was the only goal.
Pic: John Matthew Smith.