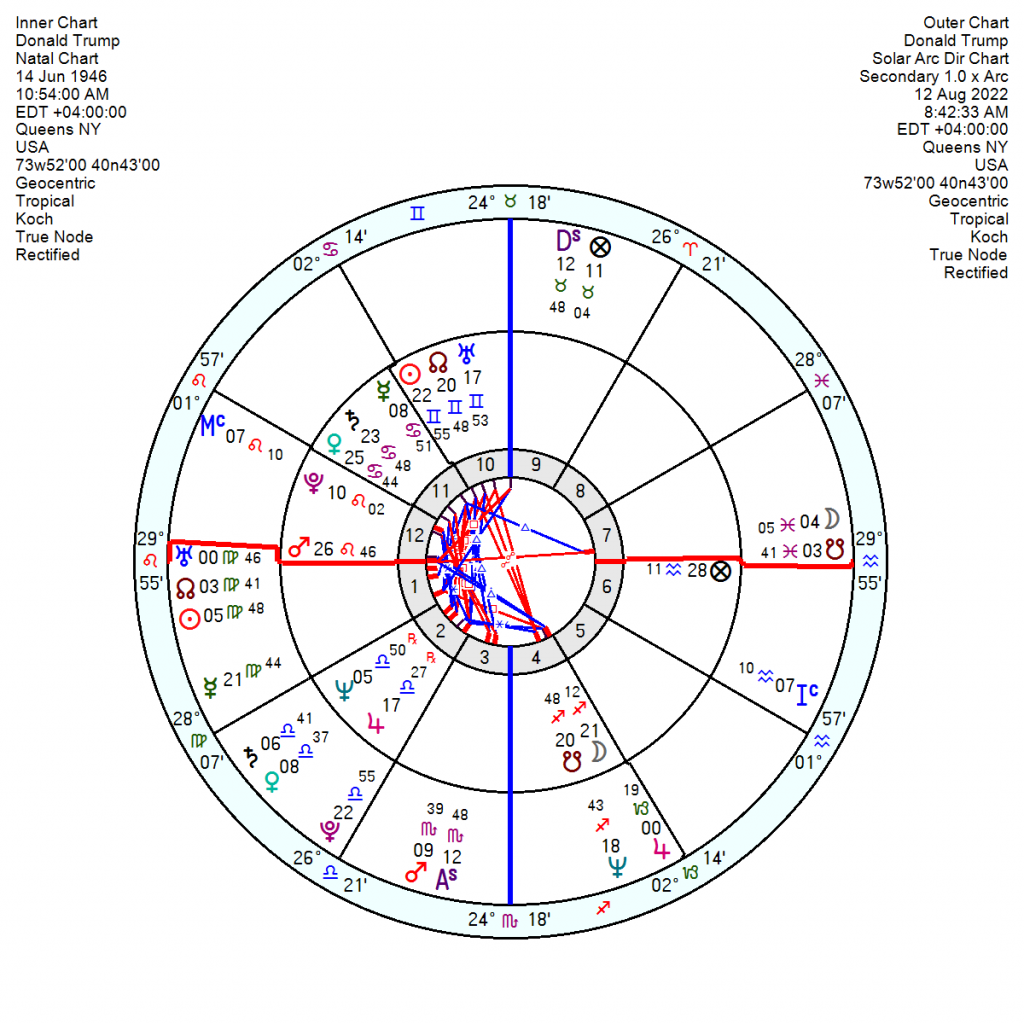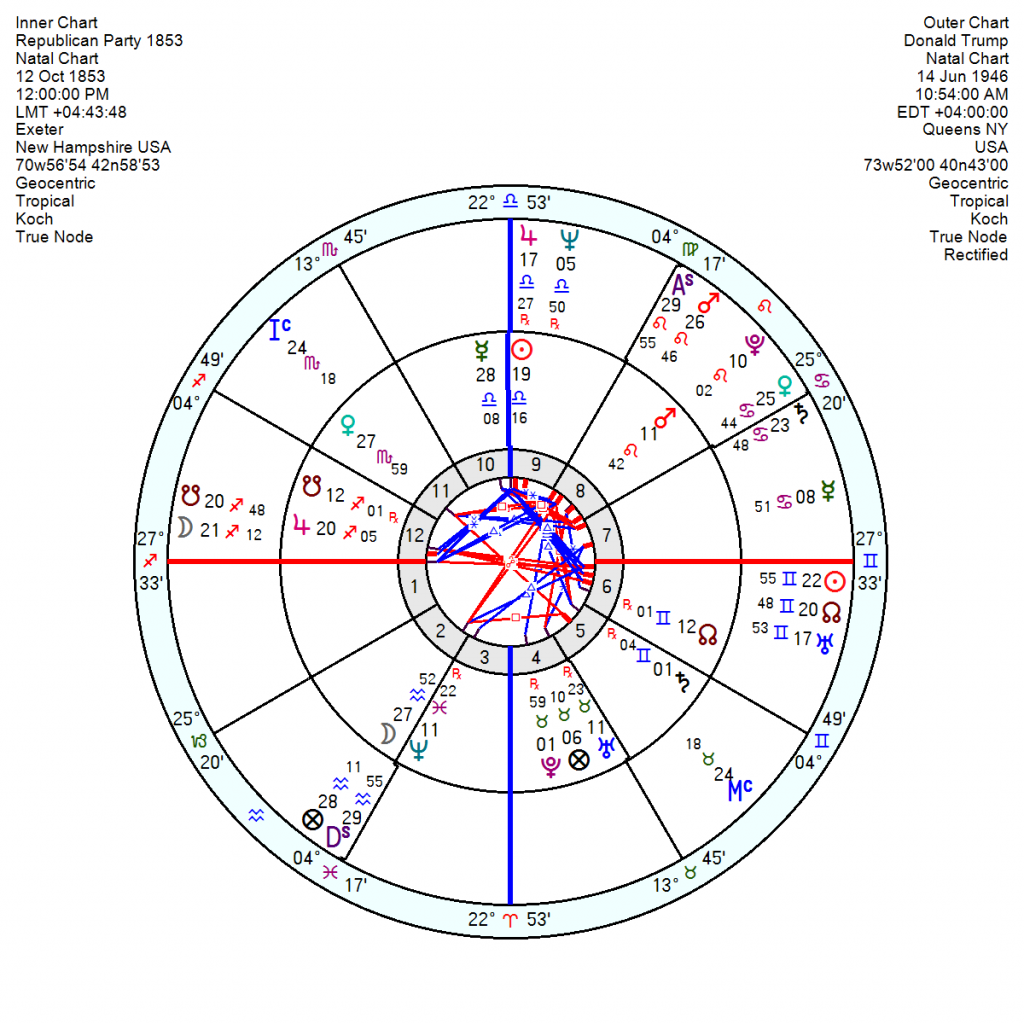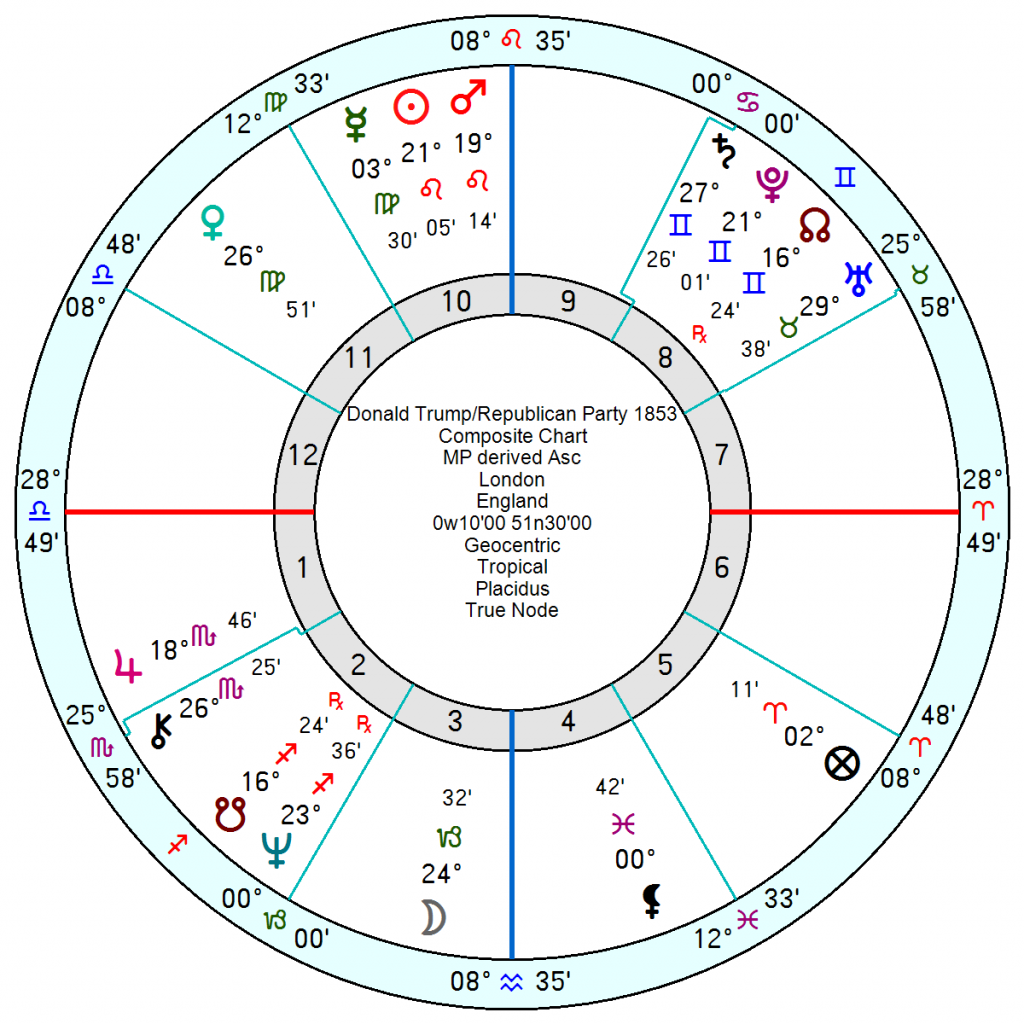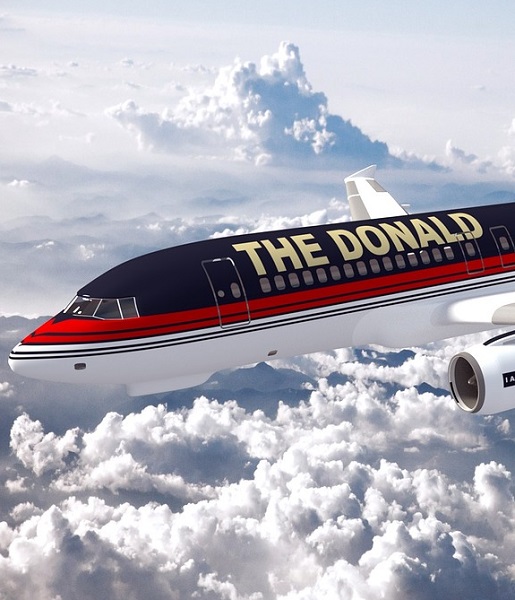 Trump is at it again, backed up by the GOP, claiming not only to be wholly and on every matter sinless, but to be above the laws by which ordinary mortals have to live. Questioned on financial irregularities which have caused his accountants to drop him like a hot brick, he pleads the Fifth Amendment; and hurls brickbats over the FBI raid on Mar-a-Lago looking for classified government papers.
For all his prima-donna grandstanding he is more than concerned at the moment. He has a catastrophic tr Uranus square his Mars/Pluto in Leo at 18 degrees, which caught the August 1st triple whammy and continues on till mid October, returning May 2023. Ebertin describes this influence as "calamities of great consequence." In addition he has the growing storm (of typhoon dimensions) building up towards November/December with his Solar Arc Mars square his Pluto, exact in four months but in effect before and after.
Plus a disappointing tr Neptune opposition his Sun/Moon midpoint and Mars/Jupiter midpoint late October to early January 2023. He does have one lucky Jupiter midpoint transit late October to mid this November so something will be going right in the midst of the ceiling falling on his head.
He will have some blips of good fortune in 2023 in April, June and July but is also facing a grind-to-a-halt Solar Arc Pluto square his Saturn, exact this time next year as well.
He does bring cheer to the Republicans on their 12 October 1853 chart since his Jupiter is conjunct their Libra Sun and his Sagittarius Moon and South node are conjunct their Jupiter with his Sun across the zodiac. He may plug into their least evolved selves with that South Node but they certainly will see him as a lucky talisman. His Pluto is conjunct their Mars in Leo so he may well scare them not a little.
When will they fall out of love with him? The slide picked up in 2021 with tr Neptune square the composite Pluto. It is a chained-together relationship so will take some unpicking. But tr Saturn is chipping away at the composite Sun Mars between now and early 2023 which are separating aspects. And tr Neptune is going its best opposing the composite Venus from April 2023 onwards, moving on to an uncertain square to the Saturn. With separating jolts and jangles from tr Uranus square the Mars Sun from May 2023 onwards. So it won't all be champagne, or even diet coke, and happy smiles.
Why the USA has been blighted with his head-twisting, reality-distorting perversions has to be partly the USA rabble-rousing Mercury opposition Pluto which is being pounded by the Pluto Return which tends to attract huckster-showmen. And also his Pluto being conjunct the USA 'leadership' Leo North Node. His MAGA platform would resonate with a country losing its self-confidence as a world leader. He was always going to be a divisive figure, causing anger with his Sun conjunct the USA Mars.
Never say never with personalities like Trump who have the luck of the devil and a shape-shifter's uncanny ability to survive against the odds. But even he will be hard pushed to come through the next eighteen months in exuberant form.
Psycho-babble: I've always been allergic to any tendency to manipulate reality and the psychological mechanism behind it has always fascinated me.
"Gaslighting is a form of manipulation that occurs in abusive relationships in which the bully or abuser misleads the target, creating a false narrative and making them question their judgments and reality."
Christopher Bollas, the London analyst, years ago wrote a paper on The Fascist State of Mind which he thought shared a similar mind pattern to sexual perversion. Both are fuelled by delusional narcissism. There is a false idealization of the self, a delusional grandiosity in the perpetrator. This is accomplished by a 'cleansing of the self' with the badness being projected onto others who are then to be destroyed. What follows is the possible birth of a new, forever empty self to be born …. with no past (which is severed) and with a future entirely of its own creation.
The narcissist's world view is one which "entertains no doubt or uncertainty". Distortion of the views of opponents to render them less intelligible and credible is the first move. They have to be discredited because no separation of view is possible from the accepted one. It is a relentless process of denigration, character assassination and caricaturing.
Janine Chasseguet-Smirgel, the French analyst, writing about perversion and group delusion echoes the same thought. "He who does not think as the group does is excluded, harassed, killed or declared insane."
It might go aways to explain the continuing adoration and blind acceptance of Trump by his fanclub who are caught up in the unquestioning group-think as was true of the Hitler/Mussolini supporters – until it wasn't. Reality has to creep in at some point. Though pulling the veil away and facing the fact that idols have feet of clay comes very hard. The unreal dream of an idealised leader is comforting to a certain personality type.