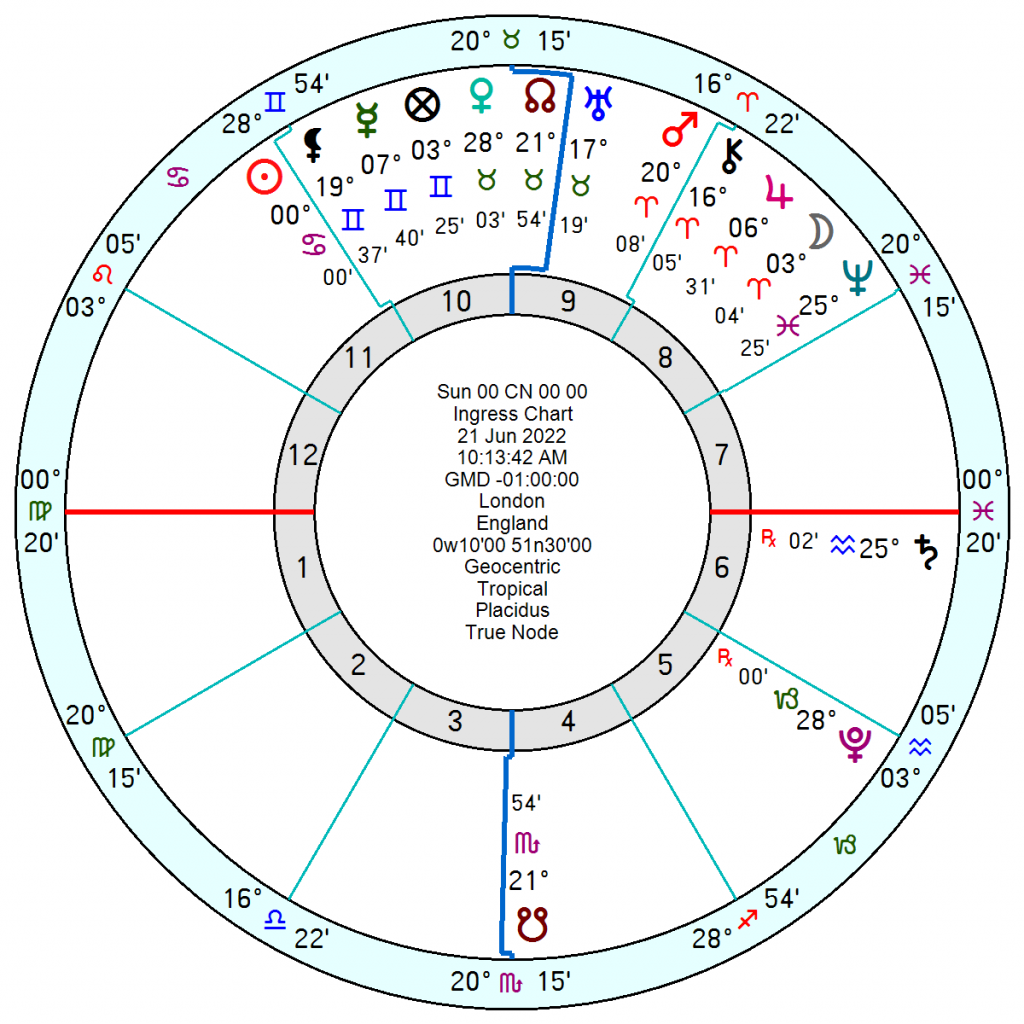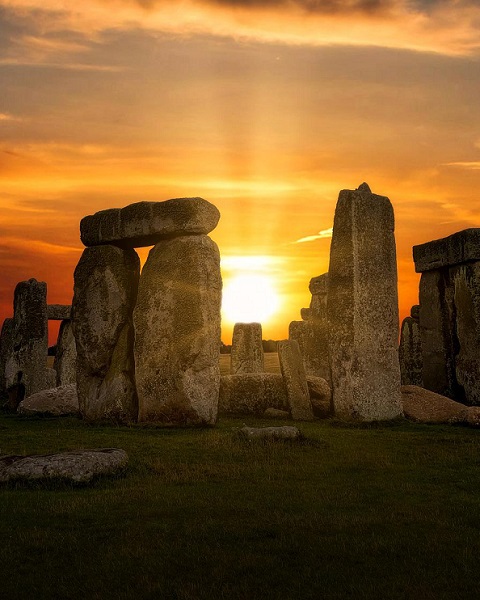 The Cancer Ingress tomorrow is one of the four marking points in the year as the Sun moves into one of the Cardinal signs – and also welcomes in the Solstice, peak summer in the northern hemisphere and winter down south.
  The Cancer Sun will square an Aries Moon Jupiter and Neptune which will make for a restless and possibly overly optimistic mood with a few dreams and delusions thrown in for good measure. But it is at least a hint of cheer to balance out the Saturnine square to Venus (conjunct Algol) opposition the Scorpio North Node. Feelings will be running high especially with Venus trine Pluto though the sextile to Neptune will soften a few rough edges. Pluto square Mars will lead to frustrations and high-risk incidents; and Saturn square Uranus, as per normal for the past eighteen months, will be irritable and tension-erupting. Much of a muchness of what has been in the recent past.
If the astrocartography holds good:
UK has Uranus on the Midheaven hinting at a change of direction.
Central North America has Pluto on the Midheaven always a tricky placing, can be risky or overly intense.
Pluto on the IC and Saturn IC – in western India, Afghanistan to Bangkok look unsettled.