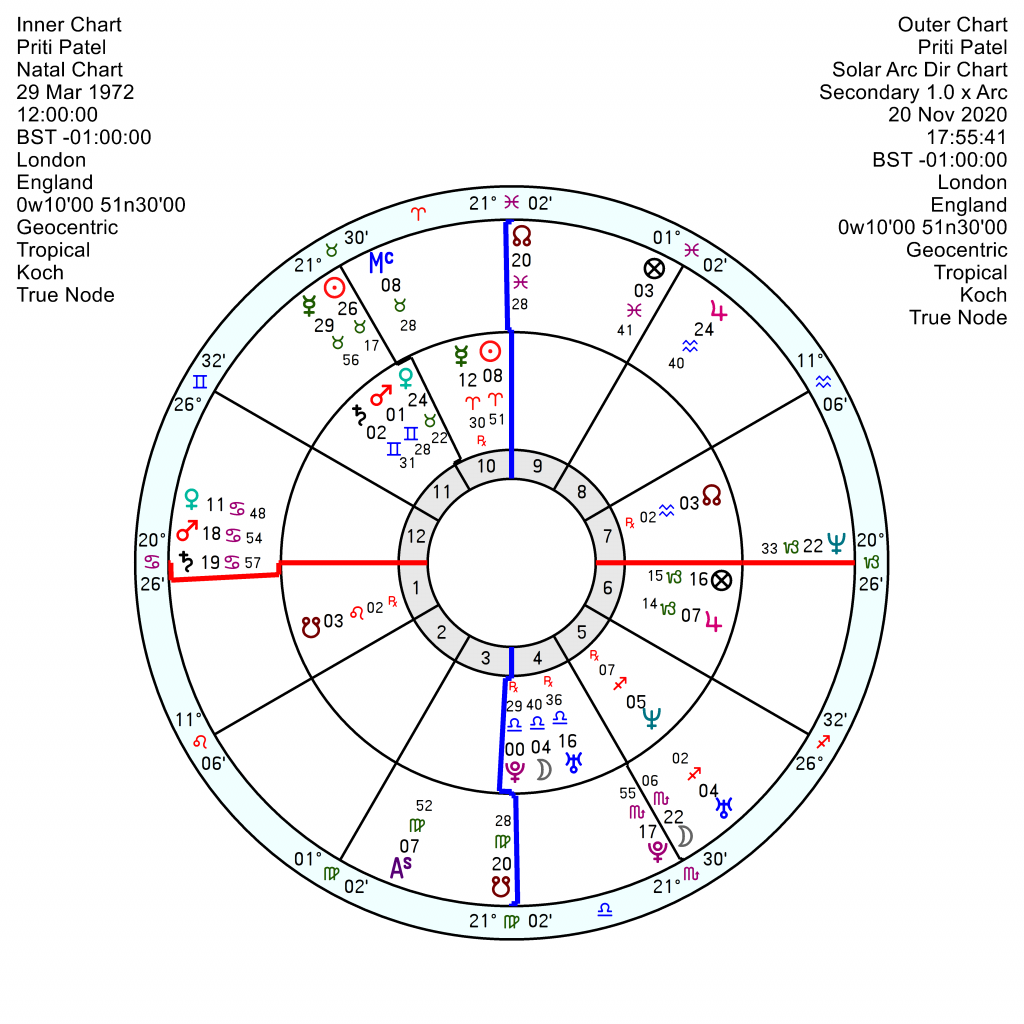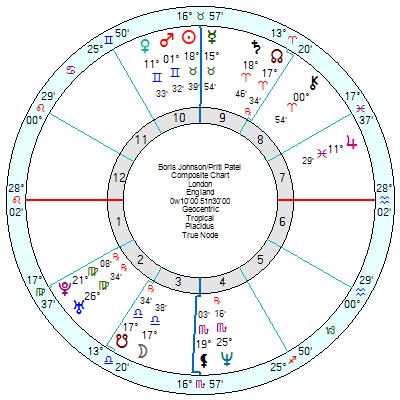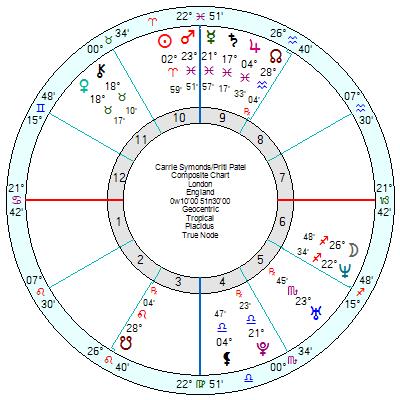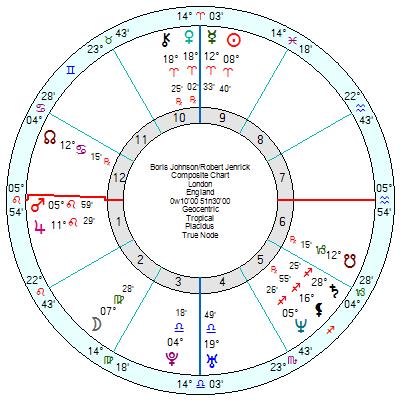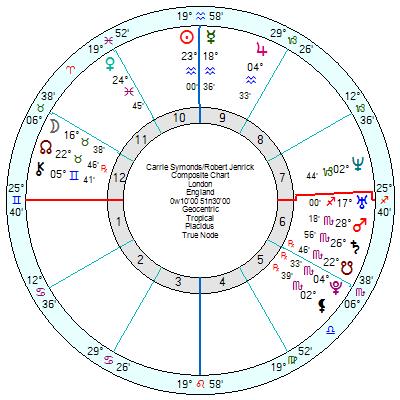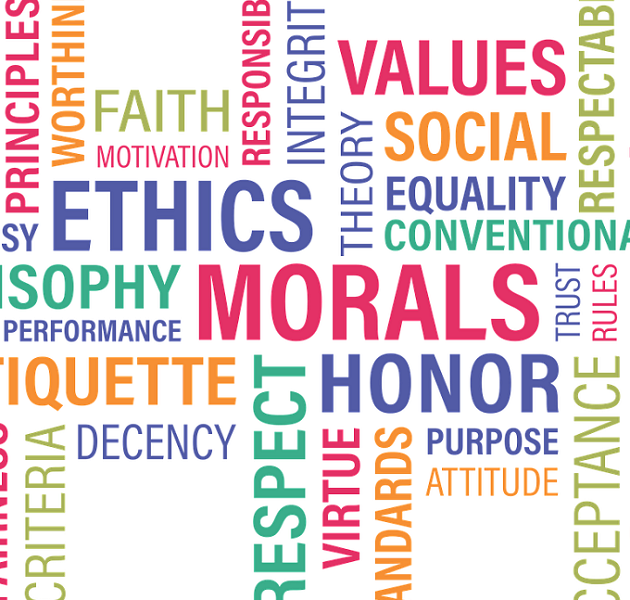 Boris's adviser on ministerial standards has resigned after he found the Home Secretary Priti Patel guilty of breaking the code in a bullying inquiry and had his finding overturned by the prime minister. Ministers are normally expected to resign if they break the code.
Says it all really. No shame, no moral authority, no decency.
Patel was born 29 March 1972, of second-generation immigrant Ugandan-Indians, and is a longstanding Eurosceptic. Under Theresa May she was Secretary of State for International Development though was forced to resign after a political scandal involving unauthorised meetings with the Government of Israel. Patel has been criticised by political opponents for defending the tobacco and alcohol industries.
She is a Sun and Mercury in pro-active Aries opposition both a controlling Pluto (Moon) and a rebellious Uranus in Libra square Jupiter in Capricorn so she will be ambitious for money and success, as well as status; is overly excitable and wayward. She will be pushily confident with her Sun opposition Pluto square Jupiter, never mind short-tempered from Mars Saturn in a slippery opposition to Neptune.
Simon Jenkins wrote in the Guardian: "Patel's greatest fans would not laud her subtlety and sensitivity. A lack of experience and chequered ministerial career restored her to high office only because Boris Johnson wanted a right-wing loyalist who would carry his anti-Europeanism to extremes. Patel has set about this with a bludgeon."
   Her relationship chart with Boris is controlling and marginally chaotic, not quite as bad as his with Dominic Cummings but hardly sympatico.  He does attract himself to dysfunctional relationships.  She did not get on with Dom Cummings and her supposed 'sisterhood' pact with Carrie Symonds may be shaken over coming weeks and is sagging badly through 2021. Patel and Gove are also not in lockstep now or moving ahead.
Her own chart indicates a career loss from late January through February 2021 which sometimes accompanies a firing but may be a mishap of a different variety.
   The other Cabinet member whose continued presence is a shameful astonishment is Robert Jenrick, Secretary of State for Housing, whose planning decisions have raised eyebrows and then some. Born 9 January 1982 (same day as KateM Duchess of Cambridge) a Capricorn square Mars, Saturn and Pluto in Libra, his chart has nothing to indicate anything impeding his progress in the near future. His relationship chart with Boris is an entrepreneurial dream with a composite Fire Grand Trine tied into a Kite with a Sun opposition Pluto – so adventurous, confident, and difficult to unpick.
While I'm not supporter of an unelected fiancee making political decisions, Carrie, despite her chaotic and volatile triple conjunction in Capricorn plus Mars, does appear to have marginally more sense than Boris. She loathes Jenrick, and vice versa – with a composite Sun Mercury square Mars Saturn in their relationship chart. Mind you she's not over fond of Rishi Sunak either – perhaps because she sees him as a risk to Boris's position.
  What a pigs breakfast.
Maybe the Boris government chart with a slippery Neptune trine Mars in vindictive Scorpio sextile a hidden Saturn Pluto Venus in the 12th. Pluto in the 8th and/or 12th in administration charts usually indicates dirty dealing behind the scenes. Saturn in the 1th certainly indicates lack of practicality.
Se previous post: Priti Patel: 24 February 2020
Robert Jenrick 25 June 2020