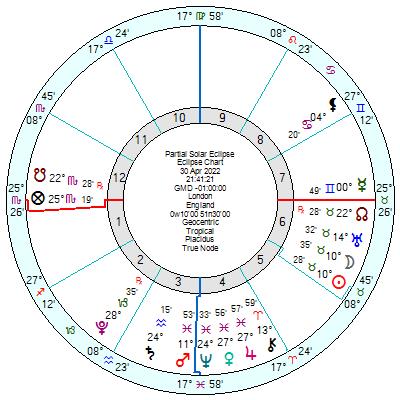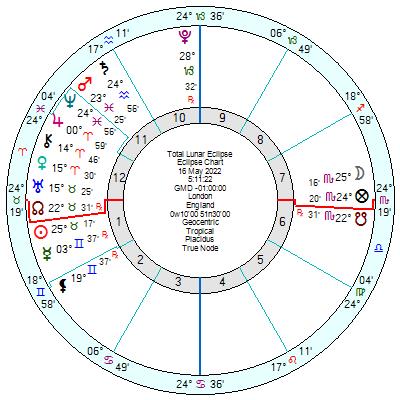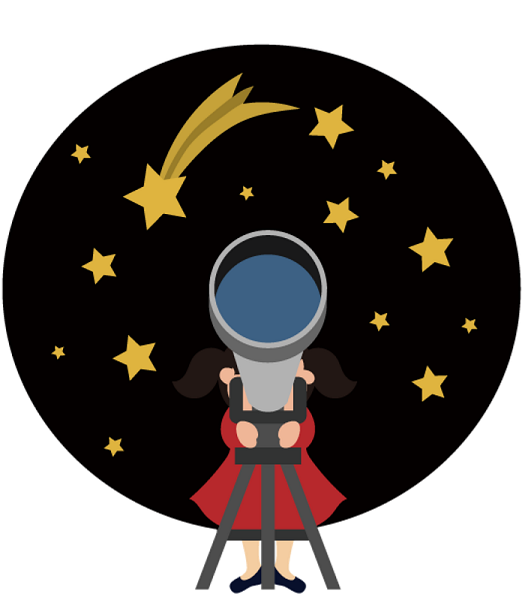 The celestial weather of 2021 with the disruptive ping pong match between the status-quo-upholding Saturn and innovative Uranus will run through 2022 as well. Saturn in Aquarius can produce scientific advances but can also be cold and unfeeling. Uranus in Taurus will be keen to upset the applecart in finances and to promote positive earth-centred change, but can be rigid politically – it'll be mixed and not all plain sailing.
The North Node is reversing into Taurus from January 2022, so the Eclipses will shift from a Gemini/Sagittarius focus onto Taurus/Scorpio – less scattered, more emotionally intense.
The April 2022 Solar Eclipse in Taurus has the New Moon conjunct Uranus and Saturn square the Node and the Lunar Eclipse two weeks later in May has the Scorpio Full Moon square Saturn and sextile Pluto – so it will be pressured as well as having the potential for enlightenment or insight. Sudden changes are likely to dominate proceedings.
Venus will glide in parallel to Mars in Capricorn through February and early March for high enthusiasm and extravagance. Jupiter moves into Pisces in January for a few months and thence swiftly into pro-active Aries in May for a year ahead.
2022 won't be anything like as deprived, depressing and stuck as 2020 was when the Saturn Pluto conjunction in place. The Eclipses through 2021 are both upbeat, especially the December 2021 Solar Eclipse which covers the six months following – joyful and happy, the benefits that appear will continue long after the eclipse effect passes. The April 2022 Eclipse is about accepting responsibility and a need to take control, if others can't or won't – a time to step up and be counted. The October 2022 Solar Eclipse is slightly manic, emotionally intense, can lead to falling in love or making significant efforts in group activities. [Bernadette Brady: The Eagle and the Lark.] This series was last around in 2004 and 2005.
Although the Saturn Pluto conjunction has passed, its effects will still linger since both are slow-moving heavyweights and not inclined to ease up quickly. It'll only be by mid decade that hindsight will be able to give a clear understanding of what has been stripped away.
2022 will be the last full year of Pluto in Capricorn before it sticks a toe into Aquarius in 2023, so there will be loose ends to be tied up, old structures to tear down and no doubt trenchant resistance to any attempt to remove power from the old guard. Neptune is in late Pisces and moving into Aries come 2025. Uranus is proceeding at standard speed to exit Taurus in 2025 as well, so there may be a sense of heightened anticipation and trepidation about widespread changes to come. But not quite yet.
Helpful thoughts:
"If you are depressed you are living in the past. If you are anxious you are living in the future. If you are at peace you are living in the present." Lao Tzu
"Remember, today is the tomorrow you worried about yesterday." Dale Carnegie