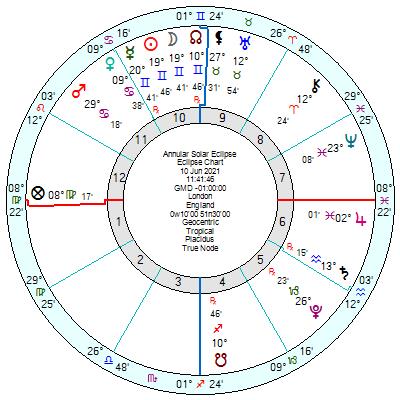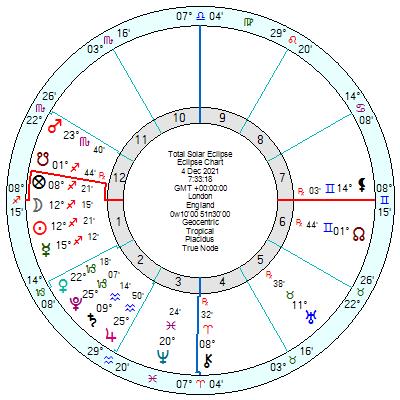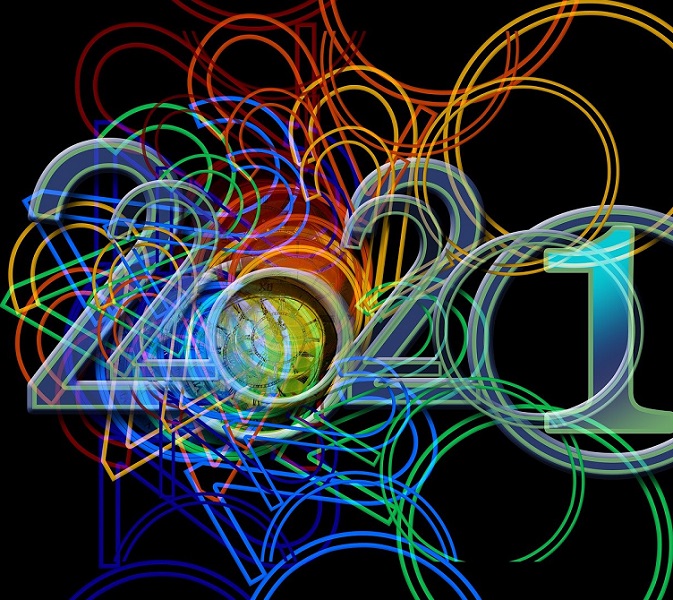 "Hope smiles from the threshold of the year to come, whispering 'it will be happier'…" Alfred Lord Tennyson.
Things to be thankful for moving into 2021 – the drearily restrictive Saturn Pluto conjunction in Capricorn harbinger of grief and hardship is gone. Like all Saturn Pluto experiences, it heralded tough conditions requiring perseverance though it also bred resilience. There has also been a downbeat run of Solar Eclipses across 2020 which predicted traumatic transformation, separations, restraints and frustration. The final Eclipse from earlier this month will admittedly cast its shadow across the first few months of 2021 but thereafter there is more cheer.
Saturn and Jupiter will move through Aquarius, although they will never return to the Great Conjunction just passed. The energy should be lighter with the shift from Earthy, sombre Capricorn into Airy, scientific, curious and communicative Aquarius. Aquarius can be stubborn, emotionally cool and its reputation for humanitarian idealism is sometimes over-stated when it veers toward ideological fanaticism, but it will provide a contrast to what has gone before. It will promote scientific and especially technological advances.
Jupiter will skip merrily into Pisces for ten weeks from mid May, promoting sympathy, charity, creativity and dreams.
The key planetary theme for the year will be Uranus in Taurus square Saturn in Aquarius, which is a high-tension mix as conservative, traditional Saturn clashes with progressive, liberal-minded Uranus. There will be strong reactions to limitations on freedom, with self-willed behaviour, outbursts of irritability, as those who attempt to pursue dictatorial policies run headlong into rebellions – whether politically or at an individual level. The year will be marked by inconsistency and contradictory approaches and results. In an individual chart, Saturn square Uranus points to a person who doesn't practise what they preach – they don't walk their talk.
There are exact Saturn Uranus squares in February, June and December and it will also makes its presence felt when other planets move in aspect to both. January will be a ratchety month with Mars in Taurus, and in the latter days the Aquarius Sun, colliding with both Saturn and Uranus – for stresses, strains, broken crockery and aggravations. May, August, November with the Sun in Fixed signs will also be erratic times.
The first of the upbeat eclipses comes in June with the Solar Eclipse of June 10 at 19 degrees Gemini in a Saros Series that accompanies inspirations, visions, hunches and prophetic dreams and surges of creativity which according to Bernadette Brady 'will leave the individual enriched.' Its beneficial effect will be felt perhaps a month before and for several months afterwards.
The June Eclipse does square Neptune as does the December Solar Eclipse – so some Neptunian drift will be evident. There is also a challenging, trapped Mars opposition Pluto across the midyear eclipses will suggests some frustrations will continue, requiring perseverance and persistence.
The December 2021 Total Solar Eclipse at 12 degrees Sagittarius is in 'a joyful, happy' Saros series. 'There is a sense of good news, falling in love, a peak experience that is joyful in some way.' The benefits will continue long after the Eclipse passes over.
There are also two Lunar Eclipses: A Total Lunar on 26 May at 5 degrees Sagittarius/Gemini with the Full Moon square Jupiter so it will have its uplifting moments. And a Partial Lunar Eclipse on 19th November at 27 degrees Taurus/Scorpio which again squares Jupiter.
Saturn square Uranus rolls on into 2022 causing a few tensions early and late in the year.
2021 won't be a perfect year by any means or completely seamless but in comparison to what went before it should have its walk-in-the-park times.