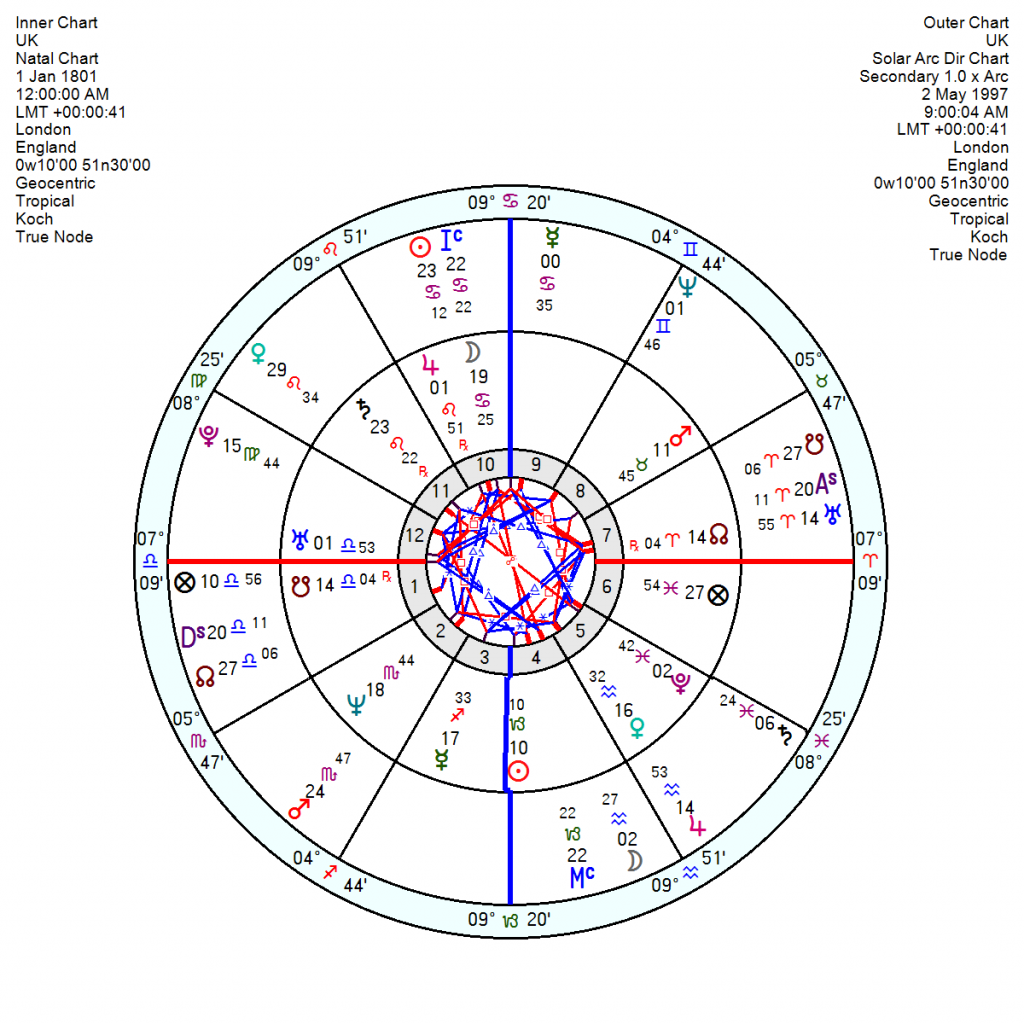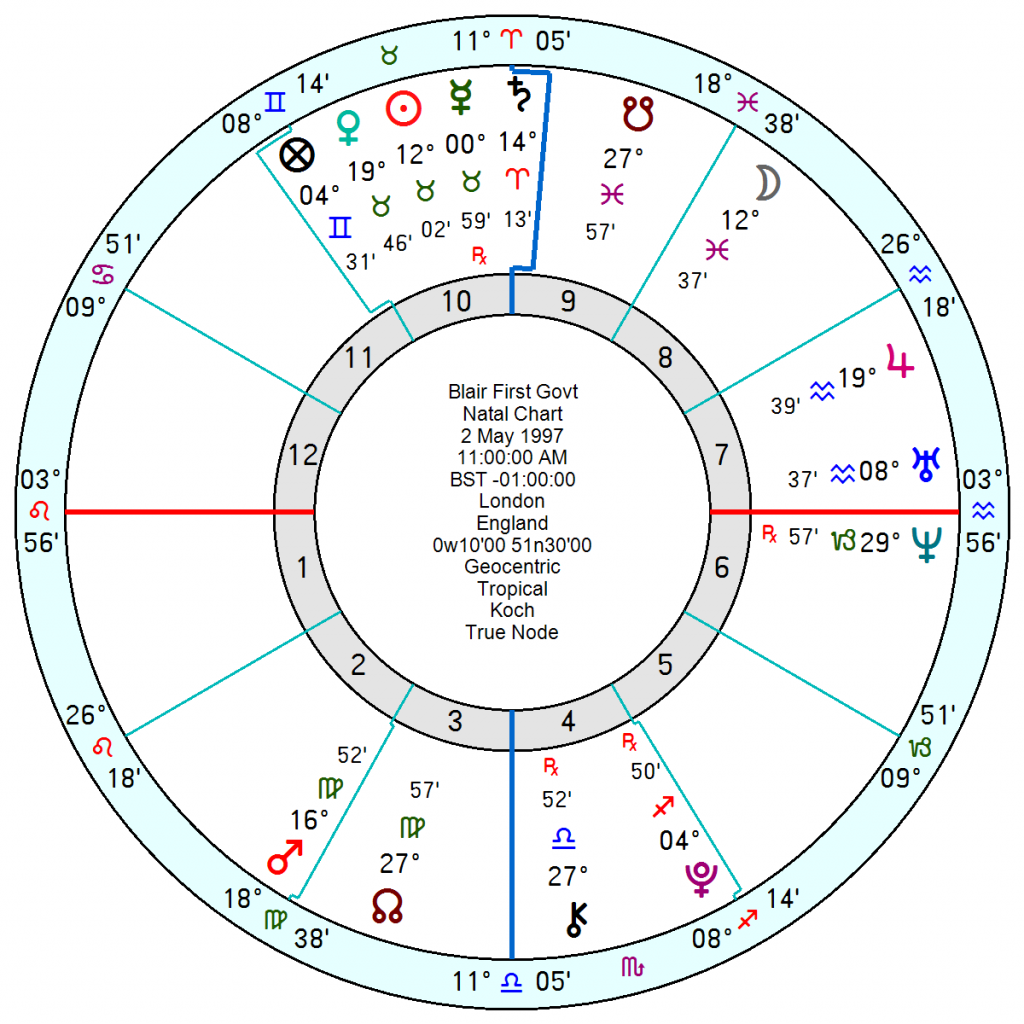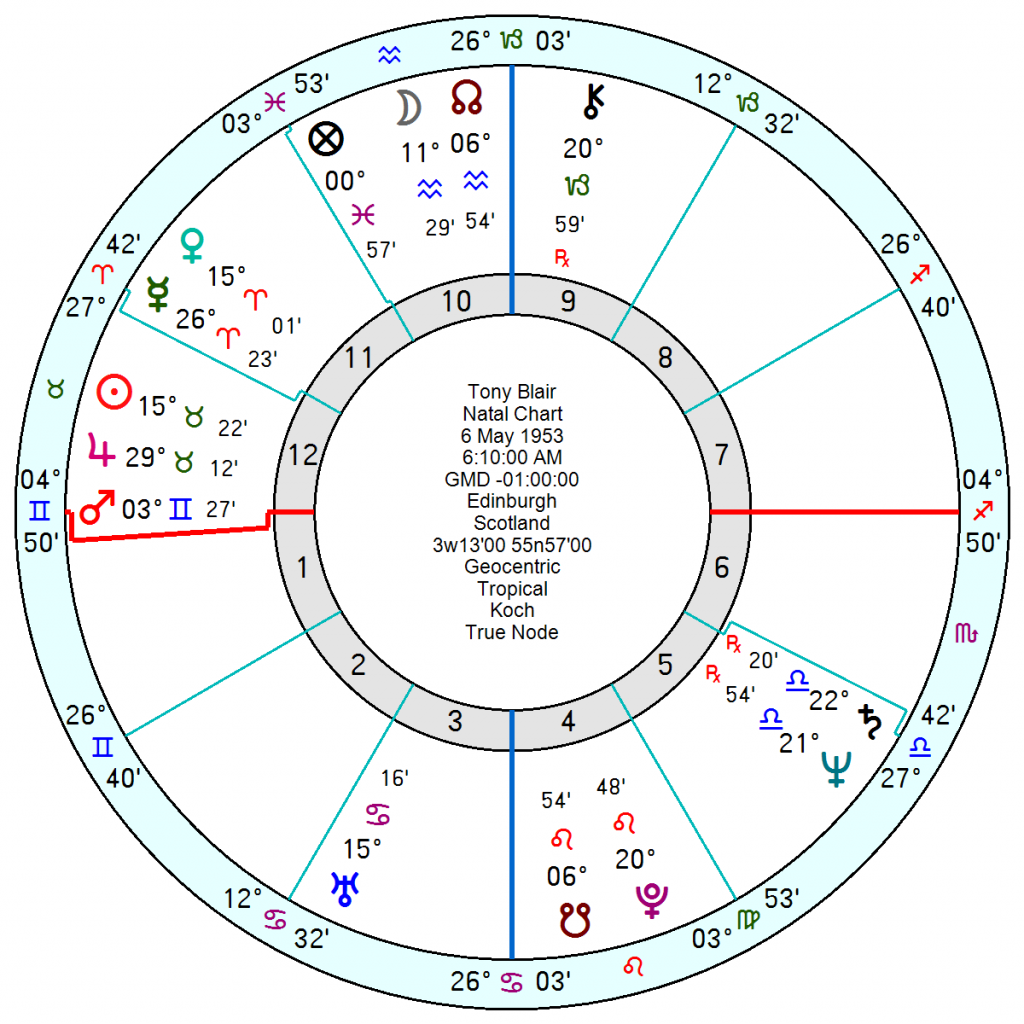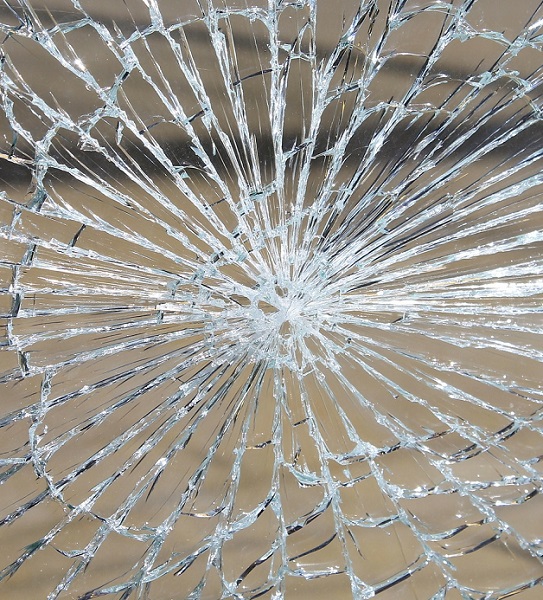 Was Tony Blair the key trailblazer of Britain's future path, pulling the country irrevocably away from the past? It's not a question I would linger on except for one intriguing astro-pointer.
When he was first elected in 1997 and handed the prime ministerial remit by the Queen on 2 May around 11am, there was a Taurus Sun square a 7th house Uranus which is a double dose of divisiveness and status-quo upending. And his natal reforming, rebellious Uranus falls in the UK's 10th house of direction.
What is more interesting is that tr Saturn was in 1997 exactly conjunct the UK's 7th house Aries North Node which was also conjunct Solar Arc Uranus sitting at the same degree.
That UK North Node does seem hyper-sensitive and was one of the driving factors in Brexit. Tr Uranus square tr Pluto were both in hard aspect to it in 2015 when David Cameron was rebuffed by the EU leading on to the 2016 Referendum.
  Tony Blair was a Remainer but the astrology might point to a possibility that the damaging changes he made, especially in allowing large scale immigration from both non-EU and EU countries without thought of the consequences, unwittingly paved the way for the rupture with Europe.
His relationship chart with the UK deflects his deep unpopularity with a hostile Mars Pluto sitting square both the composite Mercury and Uranus, and points to a destructive outcome to the connection. His control-freak Pluto was conjunct the UK 11th house Saturn (=legislature) which fits with his changes to the House of Lords.
This is all fairly abstruse and more a question for the astrologers.
A 7th house Aries North Node which the UK has, is a contradiction. An Aries North Node needs to build inner strength to be independent and develop leadership qualities. Whereas falling in the 7th it needs to be less self-sufficient, more adaptable, cooperative and able to compromise in relationships with neighbours. The conundrum is how to be a strong individual and capable of relating as well.
Tr Saturn will come round every 29 years to conjunct the UK NN but 1997 was the first time that the Solar Arc Uranus was conjunct which does suggest a significant shift. Uranus is a trickster planet and the result is not always positive as it upends old structures and doesn't always replace them with better but leaves chaos in its wake. It can shake stagnant situations into growth but needs other factors to give stability on the far side.
The North Node is a point of spiritual development and tricky to pin down but often encapsulates the meaning of the rest of the chart so can be extraordinarily useful to understand.
Comments more than welcome.